Episodes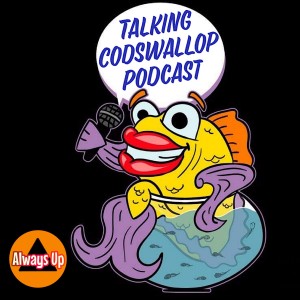 Thursday Dec 22, 2022
Thursday Dec 22, 2022
Well, this week's episode was supposed to be our Christmas episode, but James got sick (we can't mock him, he's really unwell), so stepping in to fill the shoes of James is our favourite grinch Andy Barr (get the title now?). 
What has annoyed us? Salty Tadpole Interaction with their Festive Traditions & just general fun and tomfoolery. Andy is hung over, Gemma is tired, but it's still better than Episode 98 called (insert title here). 
We at Talking Codswallop Podcast want to wish the Salty Tadpoles a very Merry Christmas, Happy Holiday and all additional terms. Thank you ALL for your love and support this last year and for past years too. You mean the world to us, so thank you.... You don't read this, so you won't know what I've said, but I've said it now so it can't be taken back! :) Here's to 2023.