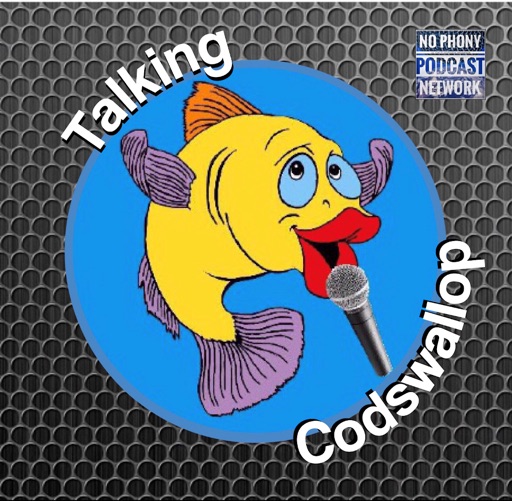 This week Gemma is joined by Andy... yep, you read that right, Andy makes a visit to the show as James was tending to his Glory Holes again. So for all you Andy fans here's a chance to hear the less-grumpy sod again.
We catch up on Andy's DIY skills and where did Andy find himself? Joint Codswallop this week, stories of the week, new segment idea and much much more. 
IF this is your first time listening to Talking Codswallop because of our "amazing guest", please can we ask you to follow Talking Codswallop on Facebook, Instagram + Twitter @CodswallopPod. REMEMBER TO CLICK SUBSCRIBE to the podcast to get all of the up to date episodes. We love our current audience, but we are always looking to grow. #IndiePodcastsNeedYourHelp!!! 
Play Now