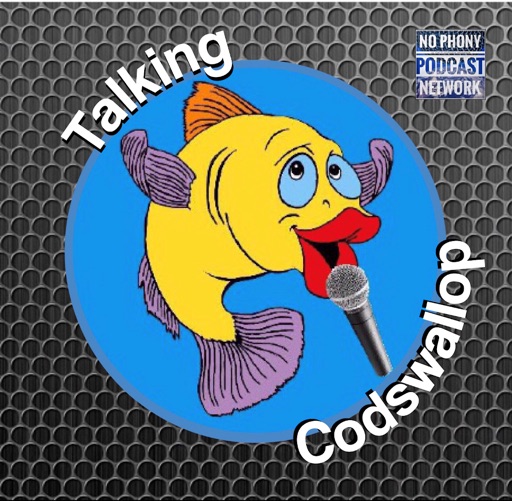 James was busy attending to his "glory holes" for the grand COV-ID free re-opening of "Stafford Holes", so Gemma called upon a friend of the show, Mr Steve Ashton for help. 
Without a second thought, Steve swooped in to the rescue. Find out what Steve called his Granny as a small child. How lockdown has been. What TV programs and films we've both been watching. What's invisible that would be cool to see in real life? And what scared us out as children?
For those who don''t know, Steve can be found on the Ralph Report with Ralph Garman + Eddie Pence, join the patreon here: https://theralphreport.com/, for as little as 15¢ a day (plus tax) you can be a member of the Garmy. 
Gemma is a BAD host and forgot to ask Steve for his socials but luckily the power of the internet meant she could fine them: 
Twitter: @steveashton
Facebook: Steve Ashton 
Instagram: steveashton1509
Please take a second to subscribe to this podcast if you like what you hear on this week's episode, + follow Talking Codswallop on social media: @CodswallopPod for Facebook, Instagram and Twitter. 
Play Now