Episodes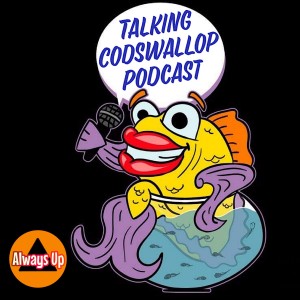 Sunday Jun 12, 2022
Sunday Jun 12, 2022
A few weeks ago Gemma and James did a livestream for Livestream for the Cure, here is the audio version. If you want to watch the video version head over to our YouTube channel for the visual funnies.  
Many Codswallop's, many laughs, and Gemma reads LIVE. 
Follow Talking Codswallop on Twitter, Facebook and Instagram: @CodswallopPod (DO YOU KNOW WE ARE ON YOUTUBE TOO?!).